Snow Day ~ January 2000
The other day, we had a good snowfall,
so Mommy and Daddy took us out in it to play!!!
Since we just turned two this past November,
this really is the first time we have gotten to PLAY in snow...
And, boy, did we have FUN!!!
LET IT SNOW! LET IT SNOW!! LET IS SNOW!!!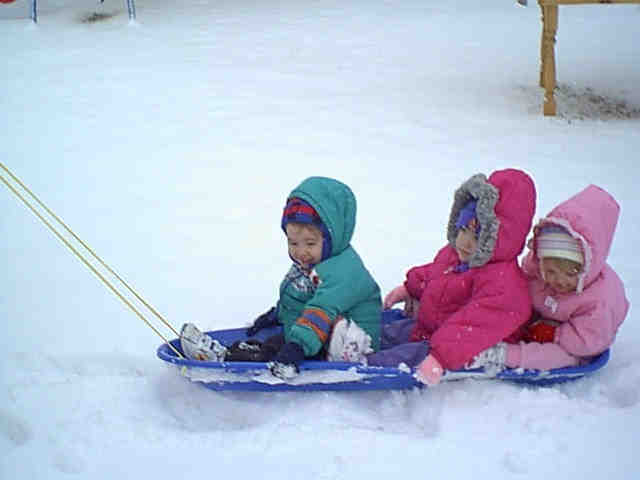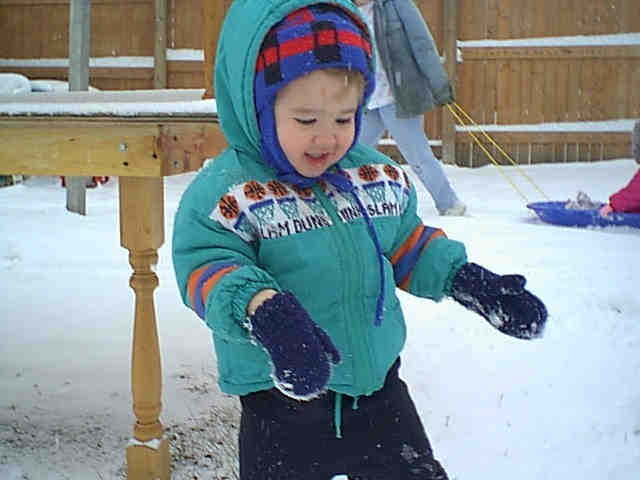 David had such a good time in the snow,
it was hard getting him to come back in!!!
"Just wait til next year, Mommy!!! I'll be out here
all the time!"
Home
David's Page
Anna's Page
Elizabeth's Page
Mommy & Daddy's Page
Logo and background created by Angela Neal


This page was updated Saturday September 23, 2000 .
Created by Angela Neal - 2000.