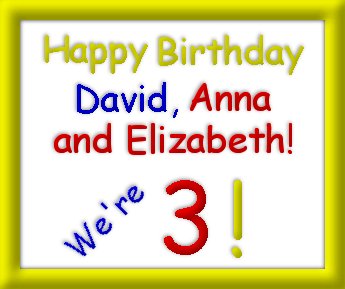 Here are some gifts we received from some of Mommy's online friends... :o) Thanks you guys for thinking of us on our birthday! Hugs!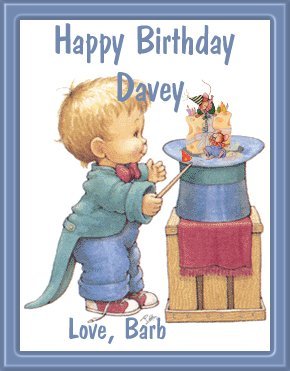 These came from Barb! Hugs!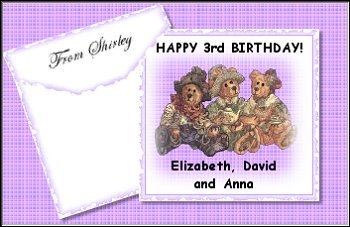 From Shirley! Thanks so much!

This one is from Wendy!

And last, but not least, this one if from Ann!
Thanks again everybody!
Back to our Birthday Pictures Page
Home
David's Page
Anna's Page
Elizabeth's Page
Mommy and Daddy's Page
Logo and background created by Angela Neal


This page was updated Sunday December 03, 2000 .
Created by Angela Neal - 2000.