Anna ~ Christmas 2000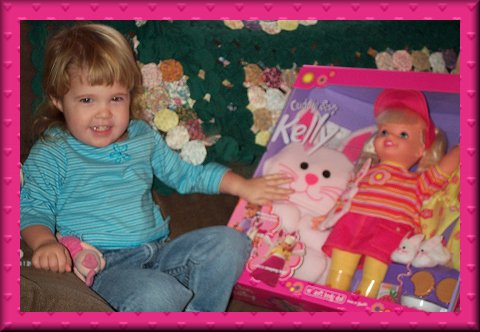 Anna ~ November 4, 2000
Hello! My name is Anna Marie Neal!
I was born on November 4th, 1997 at 7:12a.m. That makes me the "middle child"... Everyone thinks I'm the youngest, just because I'm the smallest!
As you can tell, we all LOVE getting close to Mommy's camera... And no "poses" here, huh? I'm the one that Grandma says has that "sparkle" that makes you wonder what I'm going to do next... Usually something really cute!
My favorite thing right now is to play with my Barbies...! I have way too many of them Mommy and Daddy says, but I love them all! I also love singing and playing with Davey and Lizzie! :o)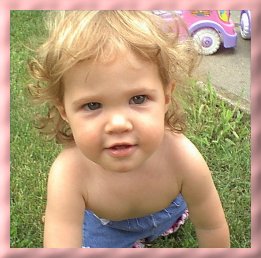 This cute graphic was given to me by Barb, Mommy's friend, because I'm such a big girl!

Click here to go visit Barb's site!

To read our potty story, go to Mommy & Daddy's page!
Home Page
David's Page
Elizabeth's Page
Mommy & Daddy's Page
Logo and background created by Angela Neal


The adorable animated signature at the top of this page was made by Shirley Ellen,
a dear friend in the PSP Friends group that Mommy belongs to. Click on this link to visit her on-line home... :o) Thanks so much Shirley! :o)
This page was updated Sunday March 18, 2001.
Created by Angela Neal - 2000.