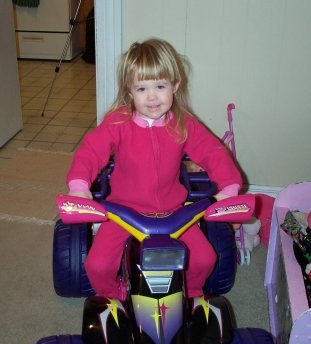 Elizabeth ~ Christmas 2000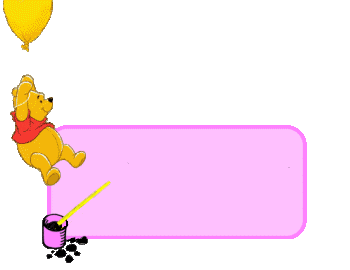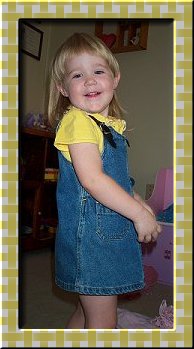 Elizabeth ~ September 19, 2000
Hello! My name is Elizabeth Renea Neal!
I was born November 4th, 1997 at 7:13a.m. That makes me the youngest! Everyone asks if I'm the oldest, because I'm the tallest...
I love being silly and you can be sure that any time Daddy is sitting down, I'm right there on his lap! :o) I also love to "read" -- that's
when David, Anna and I sit around and "read" each other books...
We've heard them all so many times, it seems like we really
can read them!!! And when I really want something,
you have to listen close, because I love whispering, too!!
This cute graphic was given to me by Barb, Mommy's friend, because I'm such a big girl!

Click here to go visit Barb's site!

To read our potty story, go to Mommy & Daddy's page!
Home Page
David's Page
Anna's Page
Mommy & Daddy's Page
Logo and background created by Angela Neal


The adorable animated signature at the top of this page was made by Shirley Ellen,
a dear friend in the PSP Friends group that Mommy belongs to. Click on this link to visit her on-line home... :o) Thanks so much Shirley! :o)
This page was updated Tuesday January 02, 2001.
Created by Angela Neal - 2000.