David ~ Christmas 2000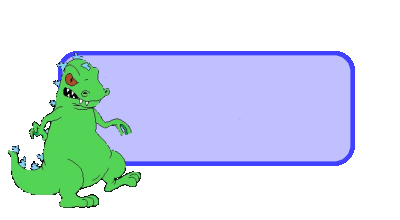 David ~ September 19, 2000
Hi there! My name is David Lee Neal.
I was born November 4th, 1997 at 7:11a.m. So that means I am the OLDEST,but my sisters seem to keep forgetting that!
As you can see, I love getting my picture taken! I'm a fun-loving guy that likes to run around, driving Mommy crazy!!!! My favorite thing right now is Reptar, off the Rugrats Movie! "I am Reptar, hear me roar!!!" I also love the "ugly guy" from Star Wars, but Mommy says that's the only time I can say "ugly" because there really isn't any other words to describe this guy! :o)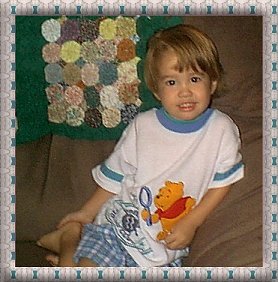 This cute graphic was given to me by Barb, Mommy's friend, because I'm such a big boy!

Click here to go visit Barb's site!

To read our potty story, go to Mommy & Daddy's page!
Home Page
Anna's Page
Elizabeth's Page
Mommy & Daddy's Page
Logo and background created by Angela Neal


The adorable animated signature at the top of this page was made by Shirley Ellen,
a dear friend in the PSP Friends group that Mommy belongs to. Click on this link to visit her on-line home... :o) Thanks so much Shirley! :o)
This page was updated Tuesday January 02, 2001.
Created by Angela Neal - 2000.