Mommy & Daddy's Gifts Page

Here are some of the "gifts" received from dear on-line friends! Some of these images are linked to their site, so please go visit them, too, and tell them that Angela sent you!
Two very good friends gave me these for my birthday!
Thanks Barb and Roxanne!! Big hugs to you both!
The adorable animated signature below was made for me by Shirley Ellen, a dear friend from the PSP Friends groups that I belongs to. Click on this link to visit her on-line home of inspiration... :o) Thanks so much Shirley! :o)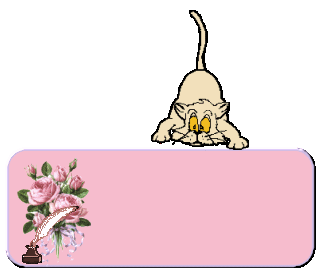 Dave and I just celebrated our 9th wedding anniversary! Shirley Ellen made us this gift to help us celebrate! :o)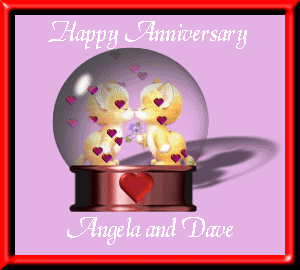 Home
David's Page
Anna's Page
Elizabeth's Page
Logo and background created by Angela Neal


This page was updated Sunday February 18, 2001 .
Created by Angela Neal - 2000.